Yung Bleu, the acclaimed American rapper and singer-songwriter, has garnered recognition and fame for his music career, with a notable breakthrough in 2020. Born on April 4, 1994, as Jeremy Biddle, he adopted the stage name Yung Bleu, often stylized as BLEU. While his journey through the music industry has been marked by chart-topping hits and collaborations, it's his hit single from 2020, "You're Mines Still," that catapulted him into the mainstream spotlight.
This track not only achieved critical acclaim but also reached impressive heights on the Billboard Hot 100, peaking at number 18. What made this accomplishment even more remarkable was the involvement of Canadian rapper Drake, who remixed the song, further elevating its popularity.
However, beyond his musical achievements, Yung Bleu's personal life recently took center stage due to his wife's public accusations, revealing a different facet of his life that has piqued the curiosity of fans and followers alike. Let's know everything.
Meet Yung Bleu's Wife, Tiemeria Biddle
Yung Bleu's wife, Tiemeria Biddle, is a notable figure in her own right. As the founder of Dark Moon Cosmetics, a venture she embarked upon in 2021, she has carved her path in the world of entrepreneurship. Her journey with Yung Bleu began in 2015, blossoming into a family that includes three children, comprising two boys and a girl.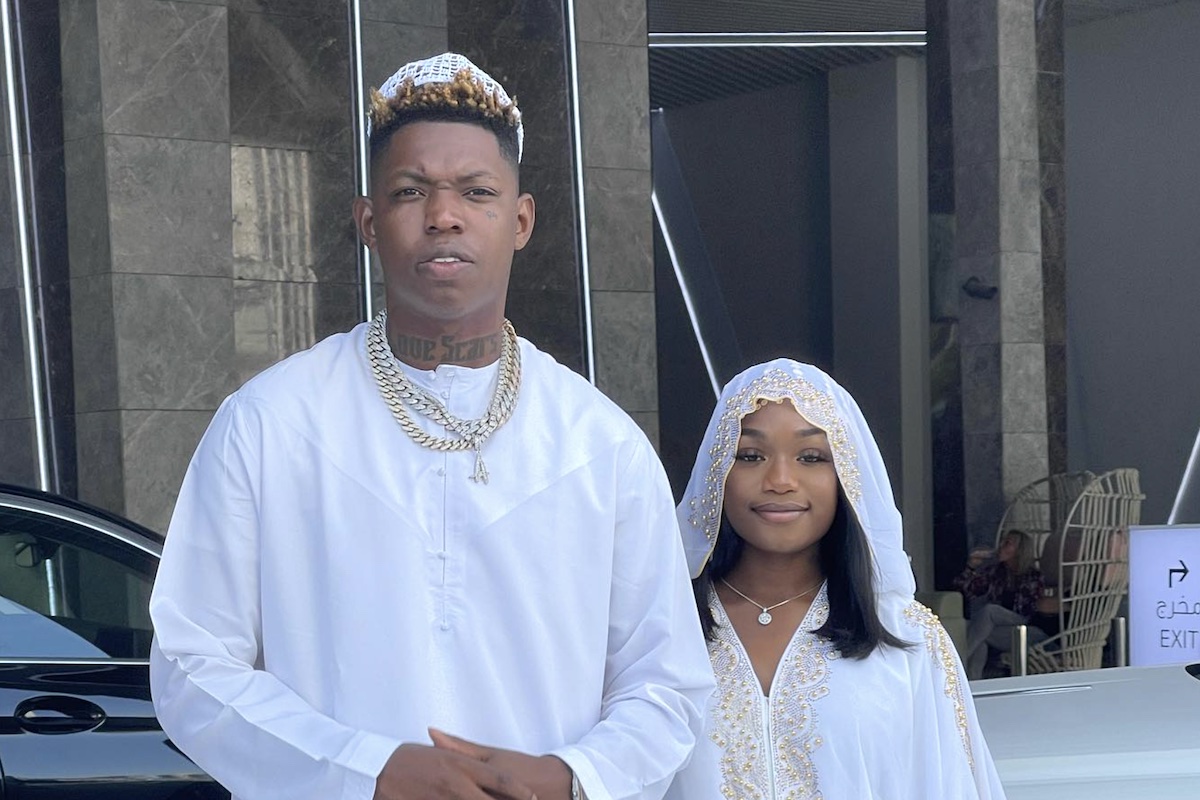 Despite her husband's public profile, Tiemeria maintains a shy disposition, although she's gradually overcoming her introverted tendencies. Her humility and commitment to her business and family underscore her multifaceted identity as a wife, mother, and businesswoman. Tiemeria's ability to balance these roles showcases her strength and adaptability, making her an inspiring figure to many.
Also Read: Know About Chelsea Meissner's Boyfriend And Her Personal Life
Know About Allegations Against Yung Bleu
Yung Bleu's personal life has recently been thrust into the spotlight as his wife, Tiemeria, took to her Instagram stories to publicly accuse him of infidelity. In a heated rant, Tiemeria expressed her frustration and anger after stumbling upon a video in which another woman claimed that Yung Bleu had flown her out for a clandestine encounter.
In a dramatic Instagram Stories spree on August 31, 2023, Tiemeria, the wife of singer Yung Bleu, publicly accused him of infidelity. She claimed that he had flown another woman out for a romantic encounter and made explicit comments about his perceived shortcomings. Tiemeria stated that she felt embarrassed and vowed to return the favor to Bleu.
The story took an interesting turn when Tiemeria revealed how she discovered Bleu's alleged infidelity. She mentioned checking her filtered messages and receiving a tip about the situation. Confronting Bleu about the accusations, he initially denied any knowledge of them but later admitted to finding the incriminating video. The woman in question, known as @tenommmm on TikTok, had shared videos with evidence of her experience with Bleu, including being flown on a private jet but feeling uncomfortable with the situation.
Also Read: Who Is Sergio Reguilon's Girlfriend? Meet Marta Diaz
Tiemeria Want A Divorce From Bleu
Tiemeria's outburst reflects the complexities and challenges that can come with being in the public eye, especially in the age of social media. Her public airing of grievances and threats of divorce add a layer of scrutiny to their relationship that can be difficult to navigate.
Tiemeria's Instagram saga continued with her barring Bleu from their home and expressing her need for the "best divorce lawyer in Georgia." The public airing of grievances added another chapter to the ongoing trend of celebrities facing relationship scandals.
This controversy isn't the only one plaguing Yung Bleu, as he also faces criticism from rapper Boosie BadAzz for alleged unprofessional behavior related to his Love Scars Tour and a business deal with Empire Records.
It's a reminder that even celebrities grapple with personal and professional conflicts, and these issues can be magnified when played out in the public eye. Yung Bleu's future, both in his personal life and his career, may be impacted by how he addresses and manages these challenges in the coming days and weeks.