Mathilde "Tig" O'Callaghan Notaro, born on March 24, 1971, is a prominent figure in the world of American comedy. She is not only a stand-up comedian but also an accomplished writer, radio contributor, and actress, known for her distinctive deadpan humor. Tig's career has been adorned with critical acclaim and award nominations.
One of her most notable achievements was the Grammy Award nomination in 2014 for Best Comedy Album for her groundbreaking work titled "Live." Additionally, her comedy special, "Tig Notaro: Boyish Girl Interrupted," earned her another prestigious nomination at the 68th Primetime Emmy Awards in 2016 for Outstanding Writing for a Variety Special. Tig's comedic prowess continued to shine, with her album "Boyish Girl Interrupted" receiving yet another Grammy nomination in 2017 for Best Comedy Album at the 59th Annual Grammy Awards.
Beyond her comedic talents, Tig Notaro's personal life is also of interest, particularly her loving relationship with her wife, Stephanie Allynne. This article delves into their partnership, offering insights into their unique and heartwarming connection.
A Peek Into Tig Notaro And Stephanie Allynne 's Love Story
Tig Notaro and Stephanie Allynne share a remarkable and heartwarming love story that began over a decade ago on the set of the movie "In a World," where Tig was cast as Cher and Stephanie as Nancy. However, it wasn't until a year later, at Sundance, that their connection deepened into something more meaningful.
Their relationship blossomed amid challenging times in Tig's life, making their bond all the more profound. Tig faced a series of hardships, including a severe health scare with Clostridium difficile infection and a devastating diagnosis of stage-2 breast cancer, which necessitated a double mastectomy. During this tumultuous period, Tig and her then-girlfriend also parted ways.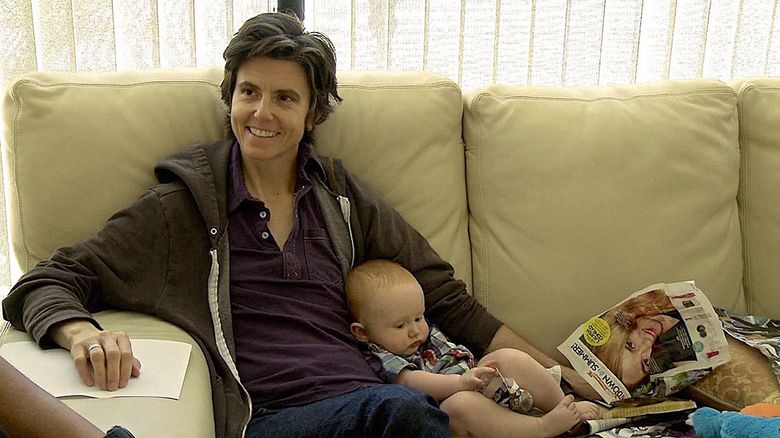 Stephanie stood by Tig's side throughout these trials, offering unwavering support and love. In a poignant testament to their connection, Stephanie mentioned that Tig appeared unchanged even after her surgeries and life-altering experiences.
Their love story is a testament to resilience, deep emotional connection, and the power of love to withstand life's most challenging obstacles. Tig has expressed her gratitude for Stephanie, emphasizing that meeting her made her understand the significance of marriage. Their relationship is characterized by a deep sense of mutual appreciation, and they often share their love openly on social media, warming the hearts of fans with their affectionate posts. Tig and Stephanie's love story is a beautiful testament to the enduring power of love, proving that even in the face of adversity, true love can thrive and bring profound happiness.
Also Read: Meet DeMeco Ryans' Wife: Head Coach Chooses C.J. Stroud As Starting QB
Get To Know Stephanie Allynne
Stephanie Allynne is a multi-talented American actress, writer, and comedian known for her versatile contributions to the entertainment industry. Her career began to take shape when she moved from southern California to Buffalo, New York, during her youth. However, she ultimately found her way to Los Angeles at the age of 18, where she became a part of the renowned Upright Citizens Brigade. Her comedic prowess became evident as she regularly performed with groups like ASSSSCAT, Wild Horses, and Last Day of School: The Text Message show.
Also Read: Meet Loni Love's Boyfriend, James Welsh: Relationship Info
Stephanie's presence on television screens expanded with numerous appearances in popular shows like "The League," "The Mindy Project," "Happy Endings," "2 Broke Girls," "Kroll Show," and "Key & Peele." She gained further recognition for her work as both a writer and actor in the series "One Mississippi," which she co-starred in alongside her wife, Tig Notaro. The show was a semi-autobiographical exploration of their lives.
In addition to her acting and comedy career, Stephanie is involved in exciting new projects, including developing a drama series for HBO and co-writing and producing the Netflix feature film "First Ladies," starring Jennifer Aniston and Tig Notaro.