In the world of sports and beyond, Serena Williams is a name synonymous with excellence and empowerment. However, behind this iconic athlete stands a loving and supportive partner, Alexis Ohanian. The couple, who already share the joys of parenthood with their 5-year-old daughter Olympia, recently delighted their fans with a heartwarming announcement—they are expecting their second child. The exciting revelation was made in a captivating YouTube video that not only showcased this momentous news but also offered a glimpse into their recent baby shower festivities.
In this article, we delve into the life of Alexis Ohanian, the tech entrepreneur who captured Serena Williams' heart, as they embark on this beautiful journey of expanding their family.
Meet Serena Williams' Husband, Alexis Ohanian
Alexis Ohanian, born in 1983, is a notable figure in the tech and entrepreneurial world. His background reflects a diverse heritage as he was born to a German mother and an Armenian father, whose own parents were Armenian refugees fleeing the Armenian genocide. This multicultural background has deeply influenced his perspective on immigration and the opportunities he's had.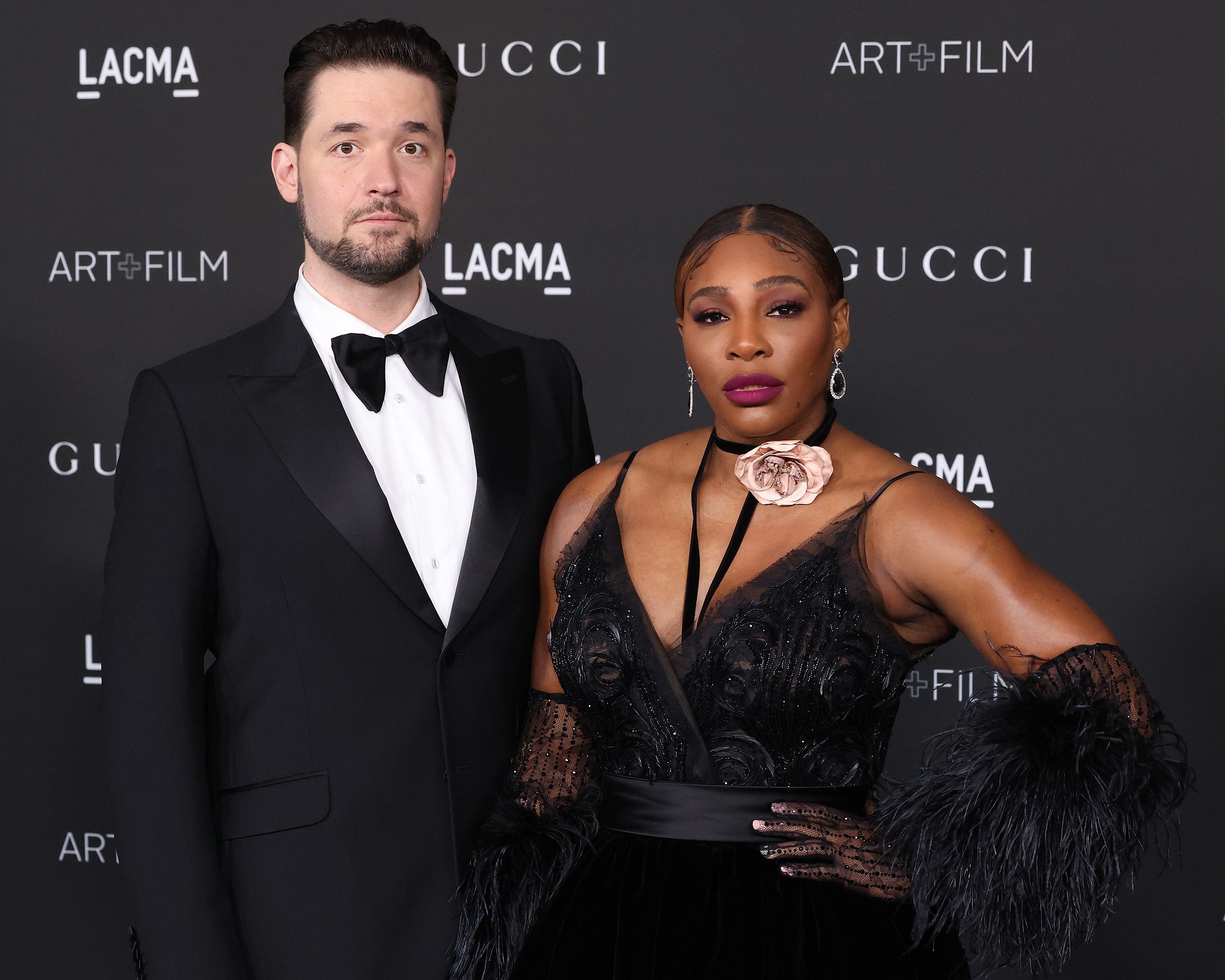 Ohanian's journey into the tech world began during his high school years in Ellicott City, Maryland, although he found traditional schooling somewhat uninspiring. He was drawn to the internet, where he felt a sense of authority and purpose. This early passion for online communities laid the foundation for his future endeavors.
After high school, he attended the University of Virginia, majoring in history and commerce, and it was there that he met Steve Huffman. Their shared love of video games led to the founding of Reddit in 2005. This social news aggregation and discussion website quickly gained popularity and was eventually acquired by Condé Nast. Ohanian continued to be a prominent figure in the tech world, advocating for projects that make a positive impact on society.
In addition to his tech ventures, Ohanian is known for his advocacy work. He has been a strong advocate for paid paternity leave, inspired by his own experience when his wife, Serena Williams, nearly died during childbirth. He actively campaigned for federal paid family leave legislation and emphasized the importance of caregiving and family responsibilities. His dedication to social issues and his diverse background make him a notable figure both in the tech industry and as an advocate for positive change in society.
Also Read: Who Is Kelly Osbourne's Husband? Meet Her Boyfriend, Sid Wilson
An Insight Into Alexis Ohanian And Serena Williams' Relationship
The relationship between Alexis Ohanian and Serena Williams is a captivating love story that began somewhat serendipitously in 2015. They crossed paths at the Cavalieri Hotel in Rome, Italy, where Ohanian was in town for a conference, and Williams was there for the Italian Open. Their initial encounter involved a playful exchange, with Williams trying to persuade Ohanian to move to another table due to a supposed rat nearby. Ohanian's cool response and humor caught Williams' attention, and she invited him to join their group.
Their connection quickly blossomed, leading to their first date in Paris during the French Open. In 2016, Ohanian proposed at the same hotel in Rome where they first met, and the following year, they welcomed their daughter, Alexis Olympia Ohanian Jr. They sealed their love with a beautiful wedding ceremony in New Orleans in November 2017.
Also Read: Meet Urban Meyer's Wife Shelley Meyer: Inside Their Relationship
Throughout Serena Williams' tennis career, Ohanian was a constant presence in her player's box, providing unwavering support and cheering her on. Despite his own successful career in the tech world, he's been open about embracing his role as "Serena's husband" and the father of their daughter, Olympia.
Their love story has been marked by humor, mutual respect, and a shared commitment to family. In 2023, they announced they were expecting their second child at the Met Gala, and they welcomed their second daughter, Adira, later that year. Alexis Ohanian's love and support for Serena Williams have been evident both on and off the court, making them a beloved and inspiring couple.