Sean Hannity, the prominent American talk show host, conservative political commentator, and author, has long been a prominent figure in the media landscape. Beyond his professional achievements and political affiliations, his personal life has recently been making waves in the headlines.
Following his divorce from ex-wife Jill Rhodes, speculation has been rife about Hannity's alleged relationship with fellow Fox News host Ainsley Earhardt. While neither party has officially confirmed their romantic involvement, numerous signs and sources have fueled the ongoing speculation.
Ainsley Earhardt: A Brief Overview
Ainsley Earhardt, a popular figure in right-leaning news, boasts an impressive career trajectory. Graduating from the University of South Carolina with a degree in journalism, Earhardt joined Fox News in 2007 and quickly rose to prominence as a co-host on "Fox & Friends." Her extensive media presence includes roles on shows like "Fox & Friends Weekends," "Fox's All-American New Year's Eve," and "America's News Headquarters." Notably, she has been married twice, first to Kevin McKinney and then to Will Proctor, with whom she has a daughter named Hayden.
Also Read: Know About Dalvin Cook's Girlfriend As He Signing With New York Jets
Rumors Surrounding Sean Hannity And Ainsley Earhardt
The rumor mill ignited after Hannity's divorce from Jill Rhodes and Earhardt's split from Will Proctor in the same year. While the pair have not publicly acknowledged their relationship, Vanity Fair reported that two of Hannity's close friends confirmed that they are indeed dating. Speculation grew stronger when they were spotted together at a public event in 2020. Additionally, social interactions and appearances hinted at more than just friendship, as they behaved like a couple, according to sources.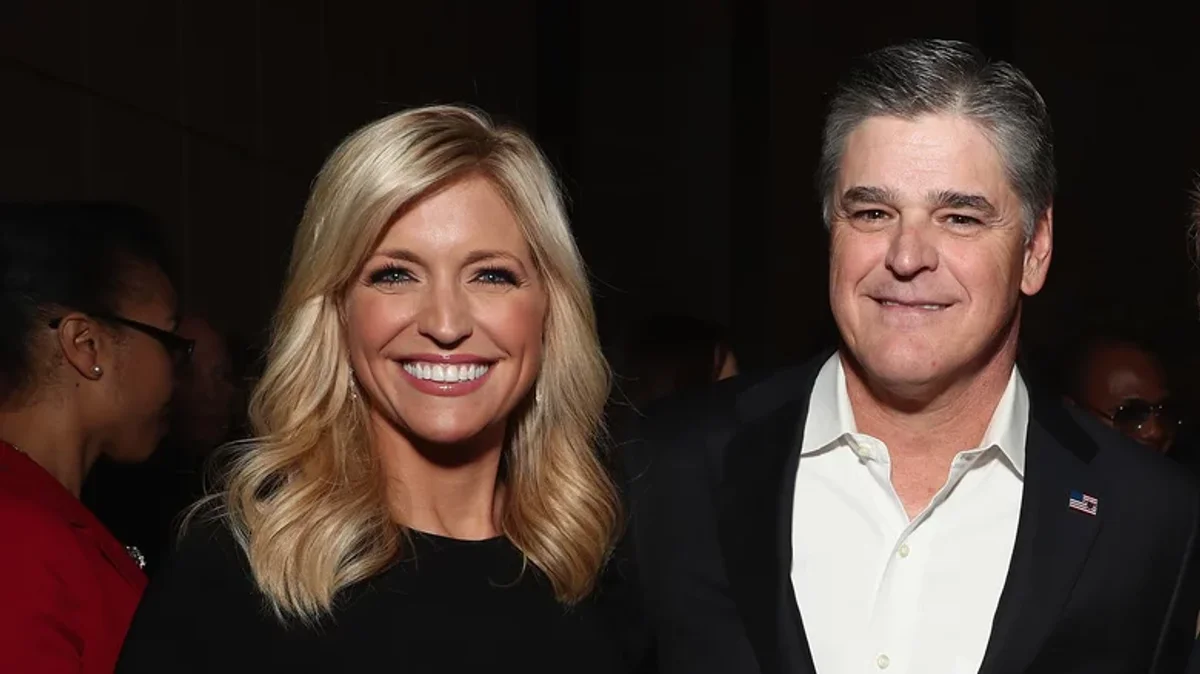 Hints And Social Clues About Sean And Ainsley's Relationship
The intrigue deepened when it was revealed that Earhardt had conducted remote episodes of "Fox & Friends" from Hannity's basement during the pandemic. This indirect connection raised eyebrows and bolstered the belief that their relationship was more than casual. However, both Hannity and Earhardt have given somewhat cryptic responses when questioned about their romantic involvement. While Earhardt denied dating Hannity in 2020, Hannity himself opted for privacy, neither confirming nor denying the rumors.
Insiders at Fox News have provided insight into the dynamics of the alleged relationship. A Fox News staff member revealed that although Hannity prefers to keep his personal life private due to his fame and controversy, it is widely known within the network that he and Earhardt are indeed seeing each other. These insider revelations suggest that the rumors might hold some truth.
Also Read: Meet Michael Oher's Wife, Tiffany Roy: Relationship Info
Hannity's Marriage And Divorce Saga
Hannity's marital journey is equally notable. He met Jill Rhodes while working as a political columnist and married her in 1993. Their more than two decades of marriage were marked by her unwavering support, even during challenging times when Hannity was accused of sexual harassment, alongside other high-profile Fox figures. Despite rumors, the couple remained united.
However, in 2019, the unexpected announcement of their divorce shocked fans. Insiders suggested that the demanding nature of Hannity's work schedule, which included radio and primetime television, contributed to the strains in their relationship. This revelation underscored the fact that even seemingly strong marriages can face trials under the pressures of fame and a demanding career.