In the glittering world of Hollywood, where stories of love and fame often intertwine, Saoirse Ronan has managed to keep a significant part of her personal life shielded from the spotlight. But now, as the acclaimed actress prepares to grace the screen once again with her upcoming movie "Foe," the enigmatic curtain surrounding her romantic life is being gently drawn back.
As the anticipation for "Foe" builds, so does the curiosity about the man who holds a special place in Saoirse Ronan's life. Join us as we delve into the details of their relationship, tracing its origins, milestones, and the unique blend of love and creativity that has been quietly flourishing amidst the glamour of the silver screen.
Meet Jack Lowden, Saoirse Ronan's Boyfriend
Jack Lowden, the man who has captured Saoirse Ronan's heart, is a talented Scottish actor born on June 2, 1990, which makes him 31 years old, three years older than the renowned actress. His origins trace back to Chelmsford, a city in the northeast of London, but he spent his formative years in the charming village of Oxton, nestled in the Scottish Borders. Lowden's journey into the world of acting began when he enrolled at the prestigious Royal Scottish Academy of Music and Drama in 2011, where he honed his craft and emerged as a promising talent.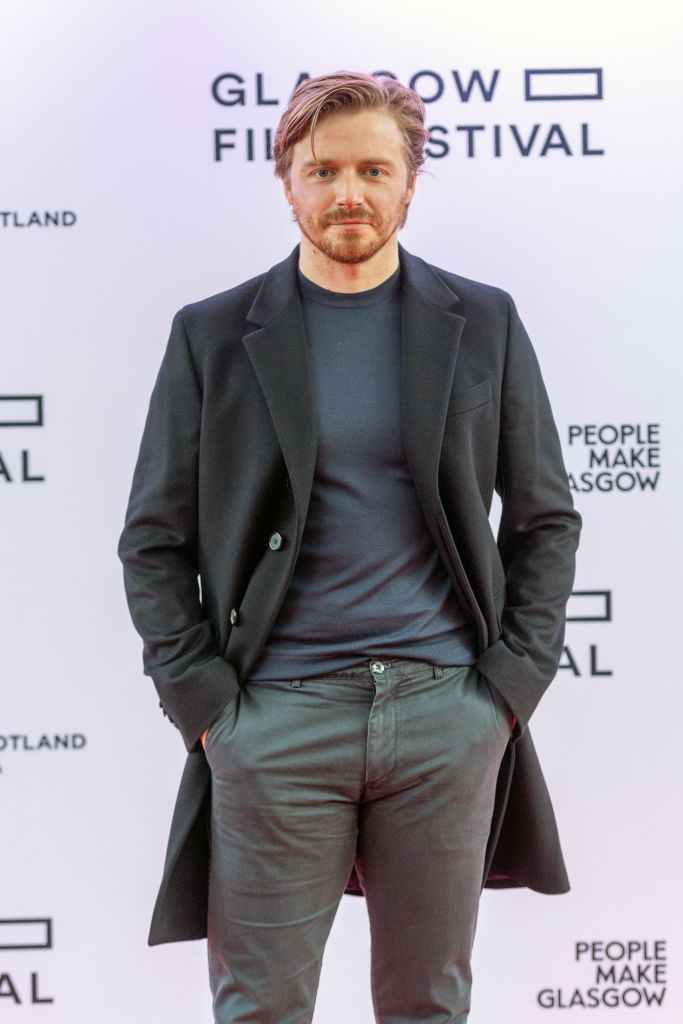 Also Read: Who Is Lars Nootbaar's Girlfriend? Inside His Personal Life
How Did Jack And Saoirse Start Dating? A Relationship Timeline
The Lowden family, it seems, has creativity flowing through its veins. Jack's brother, a principal dancer at The Royal Swedish Ballet, further underscores the family's artistic inclinations. Interestingly, there were rumors of a connection between Saoirse Ronan and Jack Lowden's brother, which circulated in the past, suggesting that they might have crossed paths through mutual friends.
However, it was Jack Lowden who eventually captured Saoirse Ronan's heart, and their relationship became public knowledge in December 2018. Rumors began to swirl when they were seen together at an afterparty for "Mary Queen of Scots," a film in which they portrayed a husband and wife. While Ronan initially denied any on-set chemistry, their off-screen connection became increasingly evident as time passed.
Also Read: Meet Keisha Lance Bottoms's Husband: Inside Their Relationship
By January 2019, the couple was spotted at a Glasgow pub, The Laurieston, during the opening weekend of "Mary Queen of Scots." Lowden's Instagram account began to showcase glimpses of their relationship, with photos of Ronan, particularly one from the Met Gala where she dazzled in a Gucci gown.
Their love continued to blossom in the years that followed. In June 2020, they ventured to the picturesque port town of Leith, where Lowden shared a candid photo of Ronan gazing out at the ocean, captioning it with affectionate humor: "I sea ya good lookin…".
In June 2021, the couple displayed their playful side by recreating a scene from "Braveheart" ahead of the Euros soccer match between England and Scotland. Their humorous take on the classic movie moment even earned praise from fellow actor Josh O'Connor, known for his role in "The Crown."
January 2022 marked a significant milestone in their relationship as they made their first public appearance as a couple at the Australian Open tennis competition. This event coincided with Ronan's casting in the sci-fi thriller "Foe," which was being filmed in Australia.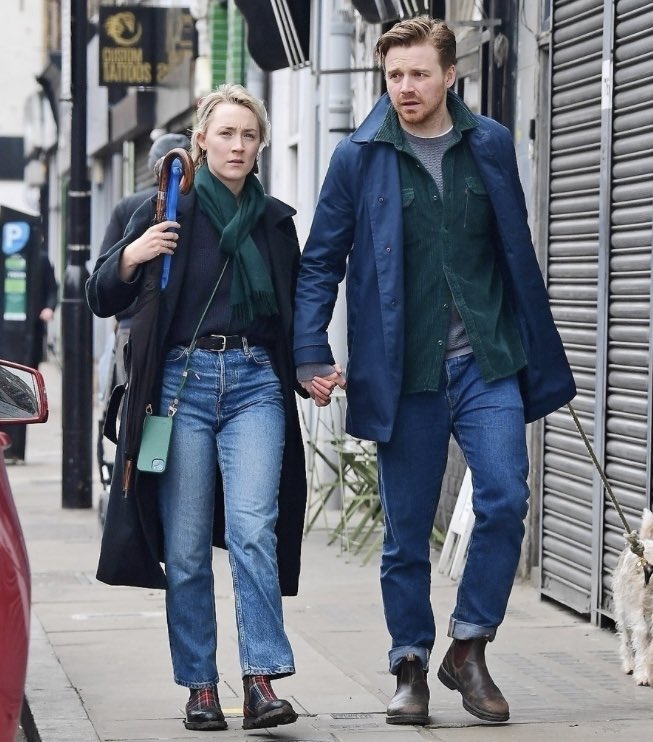 The couple's bond extends beyond their personal lives into their professional endeavors. In the same month, Jack Lowden revealed that Ronan was set to star in a film produced by his own company, Arcade Pictures, an adaptation of Amy Liptrot's memoir, "The Outrun," showcasing their shared passion for the world of cinema.
In February 2023, they were spotted walking together in London, their connection still going strong. Their love story, one that began on a movie set, has continued to flourish, marked by shared experiences, mutual support, and a deep affection that has now spanned several years. As two immensely talented individuals in the entertainment industry, Saoirse Ronan and Jack Lowden's relationship is not just a personal partnership but a beautiful collaboration that fans and admirers continue to watch with great interest.