The world of music mourns the passing of Jaime Royal "Robbie" Robertson, the Canadian musician whose contributions to rock and Americana left an indelible mark on the industry. Robertson's musical journey took him from being the lead guitarist for Bob Dylan to his iconic role in The Band, and eventually, a successful solo career.
But beyond his musical achievements, Robertson's life was also deeply intertwined with his family, including his wife Janet and his children, each carving their paths in their own unique ways.
About Robbie Robertson's Wife And Family
Robbie Robertson's journey wasn't just about music; it was deeply intertwined with his family and relationships. Throughout his life, he was supported and surrounded by loved ones who shared his journey and his passions.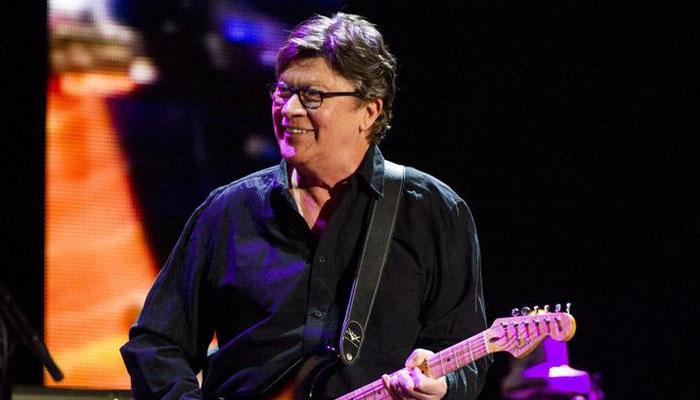 In March 2022, after a four-year courtship, Robbie Robertson became engaged to Janet Zuccarini, a Canadian entrepreneur, restaurateur, and Top Chef Canada judge. Their love story culminated in marriage less than five months before Robertson's passing. Janet's Instagram announcement of their wedding spoke volumes about their joy and commitment, showing a glimpse of the personal side of this legendary musician.
Robbie Robertson's family included his ex-wife Dominique Bourgeois, with whom he had three children: Sebastian, Alexandra, and Delphine. His ex-wife Dominique, her partner Nicholas, and their children were by Robbie's side at the time of his passing. The embrace of his family members during his final moments is a testament to the love and bond they shared.
Also read: Meet Becki Newton's Husband, Chris Diamantopoulos: Relationship Info
Robbie Robertson's Children
Beyond the limelight, Robbie Robertson's children each made their own strides, contributing to their father's legacy in unique ways.
Sebastian Robertson: A Multifaceted Talent
Sebastian Robertson, born to Robbie Robertson and Dominique Bourgeois, stands as a testament to his father's musical legacy. Not just a musician, Sebastian is a versatile talent. He has excelled as a Canadian author of nonfiction for children, with works like "Rock and Roll Highway" and "Legends, Icons, and Rebels," exploring his father's life and the history of pop and rock music.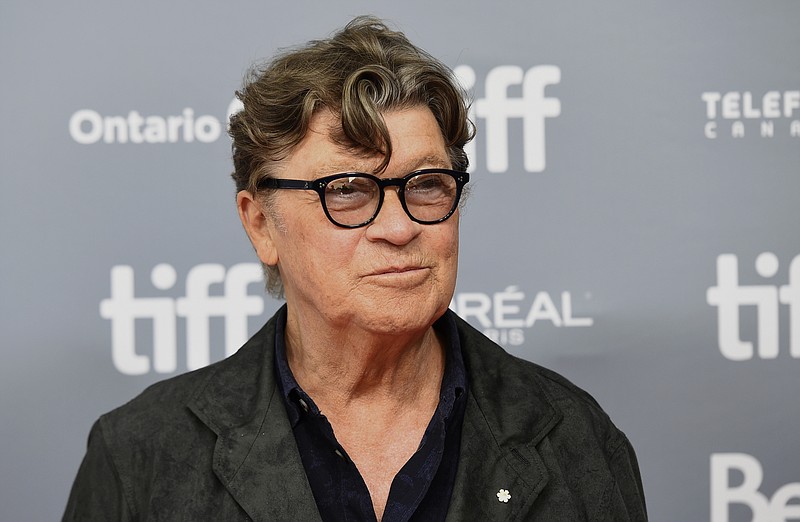 Alexandra Robertson: Carrying The Torch
While limited information is available about Alexandra Robertson, it's known that she's the daughter of Robbie Robertson and Dominique Bourgeois. Working for Universal Music, she carries the torch of her family's musical lineage.
Delphine Robertson: The Musical Artistry
Delphine Robertson, another offspring of Robbie Robertson and Dominique Bourgeois, has chosen a path in the music world. As a musical artist, Delphine's creative journey adds to the family's artistic tapestry.
Robbie Robertson's Musical Odyssey
Robbie Robertson's musical odyssey is a tapestry woven with extraordinary accomplishments. His stint as Bob Dylan's lead guitarist during the mid-late 1960s and early-mid 1970s set the stage for his later achievements. The Band, formed with Robertson at its core, played a pivotal role in crafting the Americana music genre. Robertson's songwriting prowess gave birth to timeless classics like "The Weight," "The Night They Drove Old Dixie Down," and "Up on Cripple Creek."
His individual journey as a solo recording artist showcased hits such as "Broken Arrow" and "Somewhere Down the Crazy River." Robertson's influence extended beyond the stage as a film soundtrack producer and composer, notably collaborating with Martin Scorsese on iconic movies like "The Last Waltz," "The King of Comedy," and "The Irishman."
Also read: Who Is Sofia Wylie's Boyfriend? A Peek Into Her Personal Life
Robbie Robertson's legacy extends far beyond his music. It's the story of a man who carved his name in the annals of music history, who weaved melodies that resonated across generations. His family, a crucial part of this journey, stood by him through thick and thin. From his ex-wife Dominique to his beloved wife Janet, and from his children Sebastian, Alexandra, and Delphine to the grandchildren who'll carry his legacy forward, Robbie Robertson's impact on music and family remains imprinted on the sands of time. As his melodies continue to play on, his legacy lives on through the hearts of those who knew and loved him.