Madonna, the iconic pop sensation known for her groundbreaking music and fearless boundary-pushing, has once again captured the public's attention with her latest romantic endeavor. In a tradition that seems to have become her hallmark, Madonna, now 64 years old, has embarked on a relationship with a significantly younger partner, Joshua Popper, at the age of 29. This new coupling has raised eyebrows and sparked curiosity not just for the age gap but for the intriguing dynamics at play.
Joshua Popper, a heavyweight boxer and coach based in New York City, has not only captured Madonna's heart but has also played a pivotal role in her recent personal journey. In this article, we delve into the intriguing facets of Madonna's new boyfriend, exploring his background, their relationship, and the impact he has had on the superstar's life.
All About Madonna And Joshua Popper's Relationship
Madonna's new boyfriend, Joshua Popper, has been making headlines not only for their relationship but also for his role in her recent journey to recovery. At 29 years old, Joshua's connection to Madonna goes beyond just being her partner; he also played a significant role in her health scare. Reportedly her son David's boxing coach, Joshua became a vital support system during Madonna's hospitalization due to a severe bacterial infection.
Their relationship seems to have blossomed from their shared connection to David, showing that Madonna values Joshua not just as a romantic interest but as someone who has played a crucial role in her family's life. Joshua's presence at Madonna's 65th birthday party in Portugal, where he was introduced to Madonna's son Rocco, further solidifies his role within the family unit.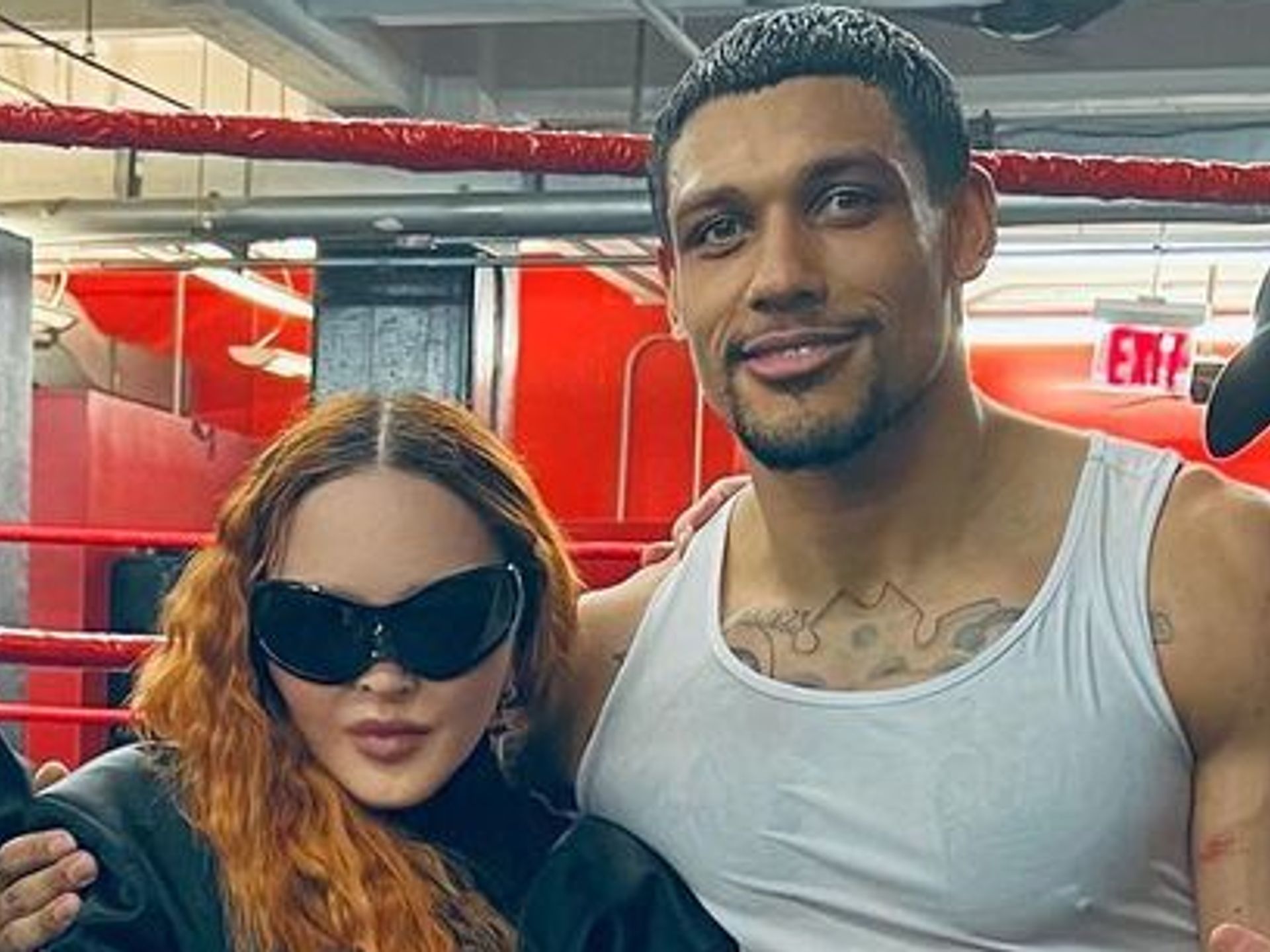 It's noteworthy that Madonna has always been one to push boundaries and challenge societal norms, and her relationship with Joshua, with a significant age gap, is in line with that spirit. While the exact timeline of their relationship's inception remains private, it's evident that Madonna values Joshua's support and companionship during both her personal health struggles and celebrations.
The fact that Joshua is not only a boxing coach but also someone who appears to share Madonna's zest for life is evident from their shared experiences in the photos and videos from their trip to Portugal. Madonna's acknowledgment of her gratitude for being alive and celebrating life aligns with the positive influence Joshua seems to have on her.
As Madonna focuses on her recovery and gradually returns to her work commitments, it's apparent that Joshua will continue to be an important figure in her life, offering both emotional support and a unique connection to her family through their shared interests and experiences.
Also Read: Know About J.J. McCarthy's Girlfriend And Their Personal Life
Meet Joshua Popper, Madonna's New Boyfriend
Joshua Popper is a multifaceted individual with a background that spans sports, coaching, and even reality television. As a New York City-based heavyweight boxer and coach, he has a notable presence in the world of boxing, although he has not yet turned pro. Joshua's dedication to the sport is evident through his co-founding of the boxing studio, Bredwinners, in February 2021. This studio focuses on honing the skills required to be a boxer, including mitt work, bag work, shadowboxing, and more, emphasizing both form and function.
Before delving into boxing, Joshua pursued a career in the NFL, attempting to secure a spot with the Arizona Cardinals and the Indianapolis Colts, although he didn't make it onto either team's final roster. This demonstrates his ambition and commitment to excelling in competitive sports.
Furthermore, Joshua's foray into reality TV through a guest appearance on Bravo's "Summer House" showcases his versatility and willingness to explore different avenues in the entertainment world. His background as a personal trainer to one of the show's regulars, Samantha Feher, adds an interesting dimension to his profile.
Also Read: Who Is Chris Eubanks' Girlfriend? A Look Into His Personal Life
All About Madonna's Past Relationships And Kids

Madonna's romantic history has been marked by high-profile relationships and marriages, often characterized by significant age differences. Prior to her current relationship with Joshua Popper, she was involved with backup dancer Ahlamalik Williams for three years, despite a notable 35-year age gap. Their relationship ended in April 2022. Madonna's penchant for dating younger men is also evident in her past relationships with personal trainer Timor Steffens in 2014, French dancer Brahim Zaibat for three years until 2013, and Brazilian model and DJ Jesus Luz, whom she met during a photoshoot.
Madonna has been married twice before, first to actor Sean Penn in 1985, although their marriage ended in divorce in 1989. Her second marriage was to director Guy Ritchie in 2000, and they welcomed their son Rocco later that year. They also adopted their second child, David, in 2006, but their marriage ended in 2008.
Madonna is the mother of six children: Lourdes, Rocco, David, Mercy, and twins Estere and Stella. Despite her high-profile career and romantic relationships, her children have remained a constant source of support and love in her life.