Kristi Yamaguchi, a name synonymous with grace and excellence in the world of figure skating, has captivated audiences worldwide with her mesmerizing performances on the ice.
Beyond the glimmering ice rinks and glittering medals, we explore the personal life of this iconic athlete, shedding light on the romance, companionship, and shared dreams that have defined her marriage. From their beginnings to the challenges they've faced together, this article provides an intimate glimpse into the relationship that has complemented Kristi Yamaguchi's extraordinary career and added depth to her inspiring legacy.
Get To Know Bret Hedican
Bret Hedican, a prominent figure in ice hockey, transitioned from a stellar playing career to an equally remarkable post-retirement chapter. His last NHL season, 2008–09 with the Anaheim Ducks, saw him reach the milestone of 1,000 games played, a testament to his enduring commitment to the sport. Unfortunately, back spasms hampered his final season, underlining the physical toll of professional hockey.
On September 16, 2009, Hedican announced his retirement after an illustrious career spanning 1,039 regular-season games and 294 points. Yet, his love for the game remained evident, humorously suggesting he'd return for a dollar.
Post-retirement, Hedican seamlessly transitioned into broadcasting, becoming a studio analyst for NBC Sports California, enhancing San Jose Sharks coverage. He also ventured into entrepreneurship, investing in RosterBot, a sports team management start-up.
Bret Hedican's journey showcases not only his on-ice prowess but also his adaptability and passion for hockey, whether in front of the camera or as an entrepreneur, making him a respected figure in both sports and business circles.
Also Read: Who Is Cole Hamels' Wife? Have They Separated?
Inside Kristi And Bret's Relationship
Kristi Yamaguchi's relationship with her husband, Bret Hedican, is a heartwarming tale of love, sportsmanship, and family. Their journey began amidst the grandeur of the Winter Olympics in 1992, where they first crossed paths. Bret and Kristi found common ground in their shared passion for sports and their dedication to their respective disciplines.
Their love story blossomed, culminating in a beautiful wedding on July 8, 2000. Following their nuptials, the couple settled in Raleigh, North Carolina, where Bret played for the NHL's Carolina Hurricanes, ultimately clinching the Stanley Cup in 2006, a moment of immense pride for both of them. Bret's one-year stint with the Anaheim Ducks further cemented their status as a sports power couple.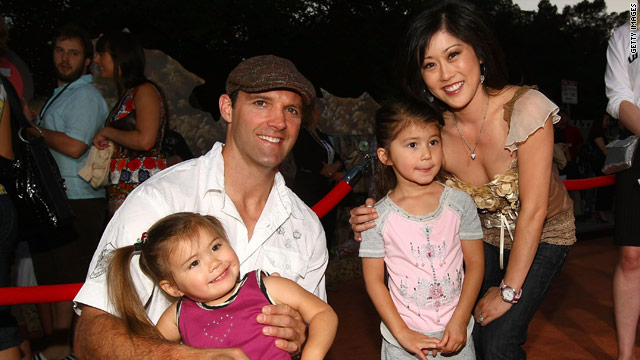 Also Read: Jared Bridegan, Microsoft Executive Killed By Wife: Full Story Inside
Their family grew with the arrival of their first child, Keara Kiyomi, in 2003. Keara has ventured into the world of performing arts, pursuing her studies at the University of California, Los Angeles. Two years later, the couple welcomed their second daughter, Emma Yoshiko, who seems to be following in her mother's graceful footsteps on the ice.
What sets Kristi and Bret's relationship apart is their unwavering support for each other's careers and their commitment to letting their daughters chart their own paths. Their love story is a testament to the idea that two individuals from different sporting worlds can come together, nurture a beautiful family, and continue to inspire each other, just as they have inspired countless others with their remarkable achievements in the world of sports.