Kelsea Nicole Ballerini, the enchanting voice behind American country pop music, has not only painted melodies with her songs but has also woven captivating tales of love and heartache through her personal journey. Beyond the spotlight, her romantic escapades have captured the curiosity of fans worldwide.
From the stages of her music career to the intimate corners of her heart, Kelsea's life has been a tapestry of emotions, unfolding in the spotlight of fame. In this exploration, we will traverse the chapters of Kelsea Ballerini's romantic odyssey, from the echoes of heartbreak to the sweet whispers of newfound love, delving into the stories that have shaped her music and her heart.
A Whirlwind Romance: Chase Stokes And Kelsea Ballerini
In January 2023, fans of Kelsea Ballerini began buzzing with speculation when she was spotted alongside Chase Stokes, an accomplished actor known for his role in the Netflix series Outer Banks. The pair added fuel to the fire when they shared cozy snapshots from a National Championship football game. Their subsequent appearances together, from a Nashville bar to an airport, further intensified the rumors.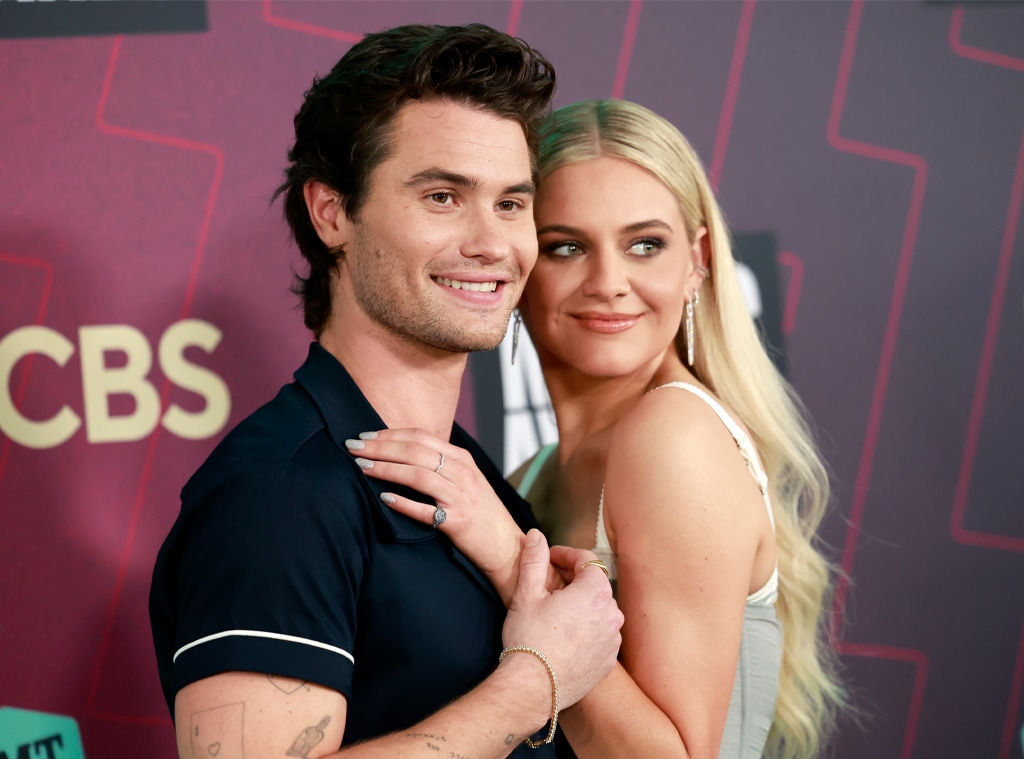 On the 22nd of February, Kelsea confirmed her relationship with Chase during a Call Her Daddy podcast episode. She shared that their story began in December 2022 when she took the initiative to slide into Chase's DMs. Their lighthearted interactions soon evolved into a more serious connection, with their first public date night at a New York Rangers game. Their romance bloomed amidst Chase's unwavering support during Kelsea's Saturday Night Live debut.
Also Read: Who Is Mason Rudolph's Girlfriend? A Glimpse Into his Personal Life
Know About Kelsea's Marriage And Divorce With Morgan Evans
Prior to her romance with Chase, Kelsea was married to Australian singer Morgan Evans. Their love story, which began in 2016, was marked by cross-continental challenges as they balanced their careers. Despite the distance, the couple managed to make their relationship work, attributing their success to careful planning and quality time spent together.
However, after nearly five years of marriage, Kelsea and Morgan announced their split in August 2022. Their divorce became public in November of the same year, with both artists reflecting on their journey of growth and love. Kelsea's music, particularly her September 2022 album "Subject To Change," hinted at the struggles within their marriage. Her lyrics conveyed themes of therapy and self-discovery, shedding light on the complexities they faced.
In response to their breakup, both Kelsea and Morgan found solace and expression through their music. Morgan's song "Over For You" delved into his feelings of surprise and bewilderment at the end of their marriage. Kelsea's surprise EP "Rolling Up The Welcome Mat," released in February 2023, showcased her journey of healing and empowerment. Songs like "Blindsided" and "Penthouse" carried poignant messages of resilience and moving forward.
Also Read: A Peek Into Katharine McPhee's Husband And Their Relationship
Kelsea Opened Up About Her Divorce
During her interview with the Call Her Daddy podcast, Kelsea opened up about her divorce from Morgan. She revealed that their demanding schedules and differing views on having children played a pivotal role in their separation. Through her music, Kelsea found a way to channel her emotions, culminating in a collection of songs that encapsulate her healing process.
Kelsea's musical journey also mirrors her personal growth. Her 2017 album "Unapologetically" chronicled her journey from heartbreak to new love. The album's themes of self-discovery and growth mirrored her own experiences during that time. In songs like "Graveyard," she poured her emotions into lyrics that resonated with listeners navigating their own heartbreaks.
Reflecting on her past relationships, Kelsea emphasized the transformative power of breakups. She views them as opportunities for self-discovery and renewal. Her openness about her past experiences and the ways she has grown through them serves as an inspiration for her fans facing similar challenges.