Kellie Pickler, the talented country music singer and television personality, has broken her silence following the tragic loss of her husband, Kyle Jacobs, who passed away by suicide at the age of 49 on February 17. In a statement shared with People, the 37-year-old artist expressed her gratitude for the unwavering support she has received from fans, friends, and family during this challenging time. Reflecting on a lesson her husband taught her, she emphasized the value of stillness during crisis. Pickler also revealed her plans for an intimate memorial service in the coming fall, aligning with what she believes Jacobs would have wanted. The heartfelt message concluded with her signature, "Love & Blessings, Kellie," underscoring her strength and resilience in the face of adversity. In this article, we'll talk about her husband, and delve deeper into their relationship and
Who Was Kellie Pickler's Husband, Kyle Jacobs?
Kyle Christopher Jacobs, born on June 26, 1973, was a multifaceted talent in the American country music scene. Hailing from Bloomington, Minnesota, he was a respected songwriter, vocalist, guitarist, and pianist. He was known for his role as a staff writer for Curb Music, where he contributed his songwriting prowess from 2003 until his untimely passing on February 17, 2023, at the age of 49.
One of his notable accomplishments was co-writing Garth Brooks' groundbreaking single, "More Than a Memory," which made history by debuting at the top of Billboard's Country Singles chart. His creative brilliance extended to works recorded by prominent artists, including Tim McGraw, Kelly Clarkson, Clay Walker, and his wife, Kellie Pickler. His songwriting collaborations spanned the industry, involving renowned names like Darius Rucker and Wynonna.
How Did Kellie Pickler's Husband, Kyle Jacobs' Die?
On February 17, 2023, tragedy struck as Kellie Pickler's husband, Kyle Jacobs, passed away at their Nashville residence. The Nashville Police Department confirmed the news of his death, revealing that he had taken his own life by shooting himself in an upstairs room. His absence was noted by Kellie and her assistant when he wasn't beside her after waking up. Subsequent reports clarified that Kyle's cause of death was officially determined as suicide. A toxicology report ruled out the presence of drugs in his system at the time of his death.
An autopsy shed light on Kyle's medical history, indicating he struggled with various health issues including pseudoseizures, gastrointestinal bleeding, elevated liver enzymes, and chronic alcohol use. His passing deeply affected Kellie, who had remained silent about the tragedy until August 17, 2023.
Inside Kyle And Kellie's Relationship
Kyle and Kellie's relationship was a heartwarming journey that began in 2007, sparked by a chance encounter at a bar through mutual friends in Nashville. Kellie fondly recalled their initial meeting, where they instantly connected and engaged in a deep conversation that drew them closer.
Their bond quickly transcended personal connection into creative collaboration. They commenced writing songs together almost immediately after meeting, and the chemistry they shared creatively soon blossomed into a romantic relationship. Their relationship's foundation was strengthened by their shared passion for music and creativity.
In a romantic turn of events, Kyle proposed to Kellie on June 15, 2010, during a vacation in Rosemary Beach, Florida. His proposal was marked by a thoughtful gesture that included a journal, an engagement ring, and a seashell inscribed with Kellie's late grandmother's name. This gesture held immense significance for Kellie, as it felt like a blessing from her late grandmother.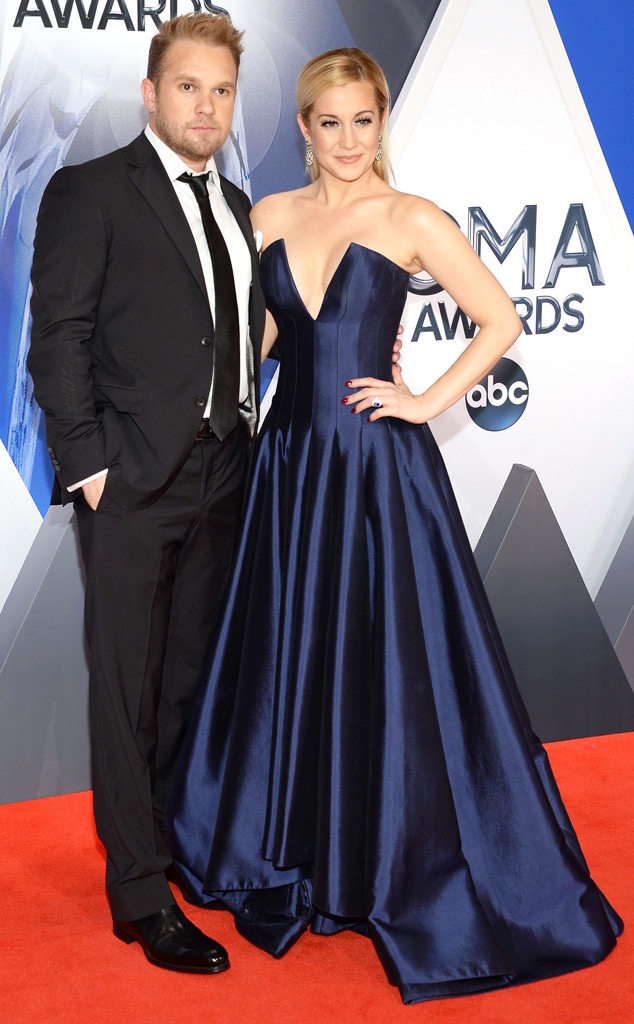 On January 1, 2011, the couple chose to elope in Antigua, foregoing their original plans for a grand wedding celebration. Their decision to trust in fate and focus on their love for each other created an incredibly special and memorable day.
While they didn't have children, their love extended to their role as devoted pet parents, cherishing their two small puppies. Kellie's joy in being an aunt highlighted her contentment with her family life.
Kyle and Kellie's relationship was a testament to the power of shared passions, deep connection, and a willingness to embrace life's uncertainties together. Their journey was marked by love, creativity, and a profound understanding of one another.