Katharine Hope McPhee, a name synonymous with talent and grace, is an American singer-songwriter and actress who captivated hearts across the nation as the runner-up on the fifth season of American Idol in May 2006. Beyond her vocal prowess and acting abilities, her personal life has been an intriguing saga of love, companionship, and resilience.
At the heart of her story lies her husband, David Foster, a celebrated musician and producer, who has been by her side through life's highs and lows. Let's dive into the fascinating tale of Katharine McPhee and her husband's journey, exploring their musical connection, enduring love, and shared experiences.
How Did Foster And McPhee Meet?
In 2006, fate brought together two remarkable individuals on the set of American Idol. Katharine McPhee was a contestant aiming for stardom, while David Foster, a guest mentor, possessed an illustrious career in the music industry. Their paths converged as they collaborated on a performance that showcased McPhee's incredible potential. Foster's belief in her talent was evident as he predicted a "great, great future" ahead of her. This marked the genesis of a friendship that would eventually evolve into something much deeper.
The years following their initial encounter saw McPhee's journey in the spotlight, culminating in her marriage to actor and producer Nick Cokas in 2008. Foster, a supportive presence in her life, played the piano at her wedding, a symbolic moment that would later take on a significant meaning. Yet, it wasn't until 2017 that rumors began swirling about a possible romantic connection between McPhee and Foster. They were seen together at public events, sparking speculation, though both vehemently denied any involvement beyond friendship.
Also Read: Meet Kanye West's Wife, Bianca Censori: Unveiling Their Relationship
Know About Foster And McPhee's Wedding
In a delightful turn of events, Foster and McPhee's friendship blossomed into a profound romance. In 2018, they made their red carpet debut as a couple, setting the stage for an announcement that would warm the hearts of their fans. While vacationing in Italy, Foster proposed to McPhee amidst the stunning scenery of Anacapri. Their engagement was celebrated as a testament to their love's endurance and an affirmation of their connection.
Their marriage in 2019 was a culmination of their journey, a union that marked the blending of their lives, families, and musical passions. Surrounded by loved ones, including Foster's five daughters from previous relationships, they exchanged vows in a charming ceremony in South Kensington, London. McPhee, radiant in a Zac Posen gown, and Foster, dashing in a Stefano Ricci tuxedo, embarked on this new chapter with unwavering commitment.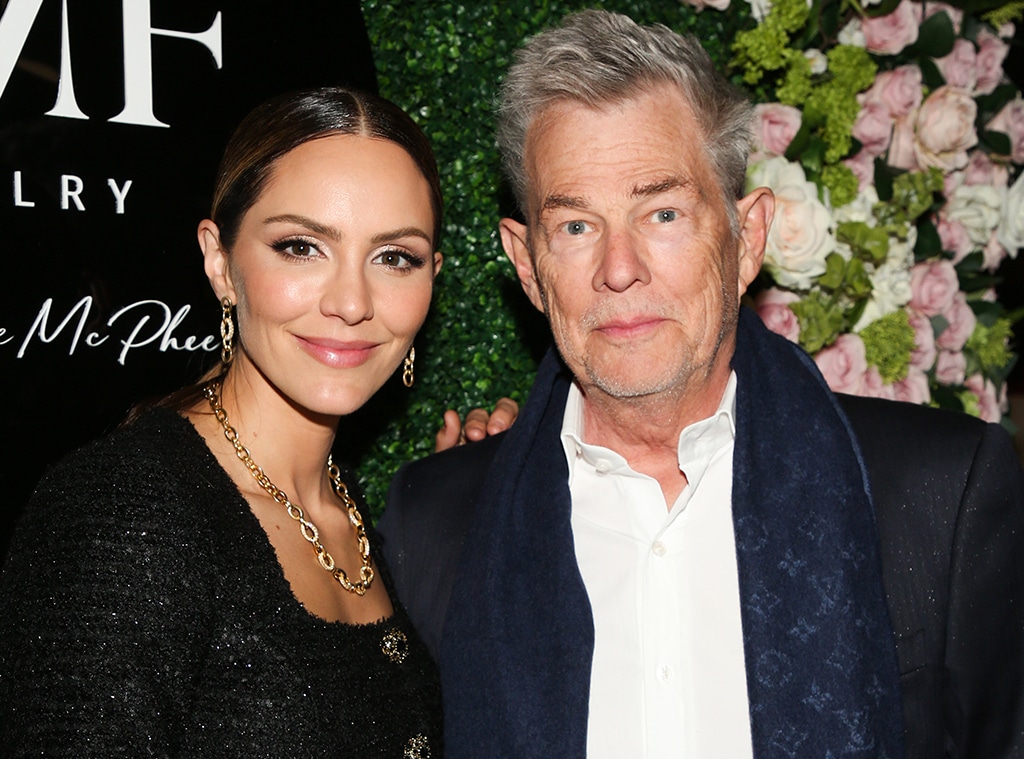 The couple's journey was not without its trials. In August 2023, amidst their performances during the David Foster & Friends Asia Tour, McPhee's abrupt departure was attributed to a family tragedy. The exact details remained undisclosed, but it was a testament to the strength of their bond that they supported one another during times of adversity.
Also Read: Know About Fernando Valenzuela's Wife As Dodgers Retire His No. 34
Everything About Foster And McPhee's Kids
Their relationship took on new dimensions with the arrival of their son, Rennie David, in February 2021. Foster, a father to five daughters from previous relationships, embraced fatherhood once again with a joy that was evident to all. McPhee, stepping g into motherhood for the first time, found immense fulfillment in her new role. Their journey into parenthood was a poignant reflection of their enduring commitment and the joy they found in each other's company.
Katharine McPhee and David Foster's love story is a tapestry woven with music, companionship, and unwavering support. From the moment they met on the American Idol stage, their journey has been one of mutual respect, shared passion, and an unbreakable bond. Their story is a reminder that true love is a transformative force that enriches the lives it touches, and the chapter they continue to write is a testament to the beauty of love's enduring song.