Jimmy Butler III, renowned for his prowess on the basketball court as a star player for the Miami Heat in the NBA, is not only known for his exceptional skills but also for his steadfast dedication to the game. The six-time NBA All-Star, recognized as "Jimmy Buckets" and "Playoff Jimmy," has left an indelible mark in the realm of professional basketball. As he prepares to take the stage once again in the NBA Finals, his unwavering support system, including his family, takes center stage.
In the background of his illustrious career, there's a significant presence in his life: his girlfriend, Kaitlin Nowak. While Butler has made headlines for his on-court achievements, his relationship with Nowak has remained more private, offering a glimpse into his personal life outside of the spotlight. As he competes on the grand stage of the NBA, Nowak's supportive presence stands as a reminder of the importance of having a strong bond beyond the basketball arena.
Meet Jimmy Butler's Girlfriend, Kaitlin Nowak
Jimmy Butler has maintained a low-key romantic relationship with Kaitlin Nowak, despite their significant connection. Despite their involvement, the couple has chosen to shield their love from the public eye, refraining from following each other on social media or sharing joint photos. The enigmatic nature of their relationship has led to curiosity surrounding Kaitlin Nowak and their bond.
Kaitlin Nowak is a discreet individual who shies away from the limelight, particularly when it comes to her connection with Jimmy Butler. Her online presence is minimal, with a private Instagram account featuring cryptic abbreviations representing Nebraska, California, and Florida. Reports suggest she hails from Nebraska and holds a degree in Public Relations, Advertising, and Applied Communication from the University of Nebraska. Now residing in Los Angeles, she is purportedly a model, lifestyle influencer, and entrepreneur.
Also Read: Know About Britney Spears' Husband As The Couple Files For Their Divorce
Kaitlin And Jimmy Have One Daughter
Kaitlin and Jimmy are proud parents to their daughter, Rylee Butler, who entered the world in October 2019. The birth of Rylee coincided with the opening night of the 2019-2020 NBA season, marking a significant milestone for the couple.
In 2021, Jimmy Butler candidly discussed the challenges of parenting in the spotlight during an interview with the Wall Street Journal. As a celebrity, he acknowledged the difficulties in finding moments to be a father amidst the demands of fame. The NBA star expressed frustration over not being able to enjoy simple father-daughter outings, like a trip to the zoo, without being approached for basketball-related conversations or photos.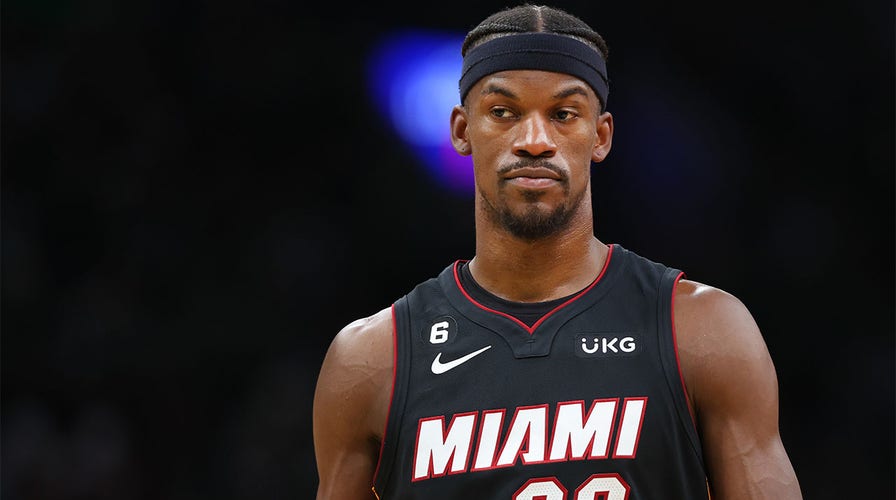 Also Read: Who Is Martina Navratilova's Wife, Julia Lemigova? Relationship Info
Butler highlighted the contrast between his public persona and his role as a father, emphasizing that to his daughter, he is just her dad, devoid of any celebrity connotations. This duality prompted him to reflect on the unique difficulties that come with raising a child as a high-profile figure.
In a concerted effort to safeguard Rylee's privacy, both Butler and Nowak have chosen to keep their daughter out of the public eye. Their decision to refrain from sharing images or details about Rylee on social media underscores their commitment to preserving her childhood away from the limelight.