Bronny James, the eldest son of NBA superstar LeBron James, has been making headlines not just for his burgeoning basketball career but also for his personal life. In recent months, the spotlight has shone brightly on two significant aspects of his life: his relationship with girlfriend Peyton Gelfuso and a harrowing health scare.
In this article, we delve into both facets of Bronny's life, providing insight into his romantic journey with Peyton Gelfuso, a relationship that has attracted its fair share of attention. Additionally, we explore the alarming cardiac arrest incident that shook the basketball community in July 2023, detailing the rapid response, treatment, and the path to recovery that this young basketball prodigy embarked upon.
Who Is Bronny James Dating?
Peyton Gelfuso has recently garnered attention as the rumored girlfriend of Bronny James, the eldest son of NBA superstar LeBron James. Although little is known about her, she has been spotted in various social and public contexts alongside Bronny.
Peyton Gelfuso is currently attending Southern Methodist University in Texas, suggesting that she is a college student. Her connection with Bronny James has generated significant interest, particularly after Bronny's recent health scare when he suffered a cardiac arrest while practicing on the USC campus, where he is set to attend college in the upcoming fall semester.
Also Read: Meet Simone Biles Husband: Her Love Story with Jonathan Owens
However, amidst the attention and scrutiny, Bronny also faced criticism and backlash concerning his romantic relationships, particularly for dating individuals of different racial backgrounds. Despite the controversies and speculation surrounding his love life, Bronny's recovery from the cardiac arrest incident remains a priority, allowing him to focus on his promising basketball career at USC and continue to make his own name in the world of sports.
In the photos that emerged of Peyton Gelfuso following Bronny's cardiac episode, she was seen in Los Angeles wearing black workout attire, including leggings and a workout top. Her appearance indicated her dedication to fitness and a casual sense of style.
While she has been seen in the company of an older woman in some photographs, the nature of their relationship remains unclear. Additionally, Peyton Gelfuso has not made any public statements or comments regarding Bronny's health scare, maintaining a level of privacy in this challenging period for the James family.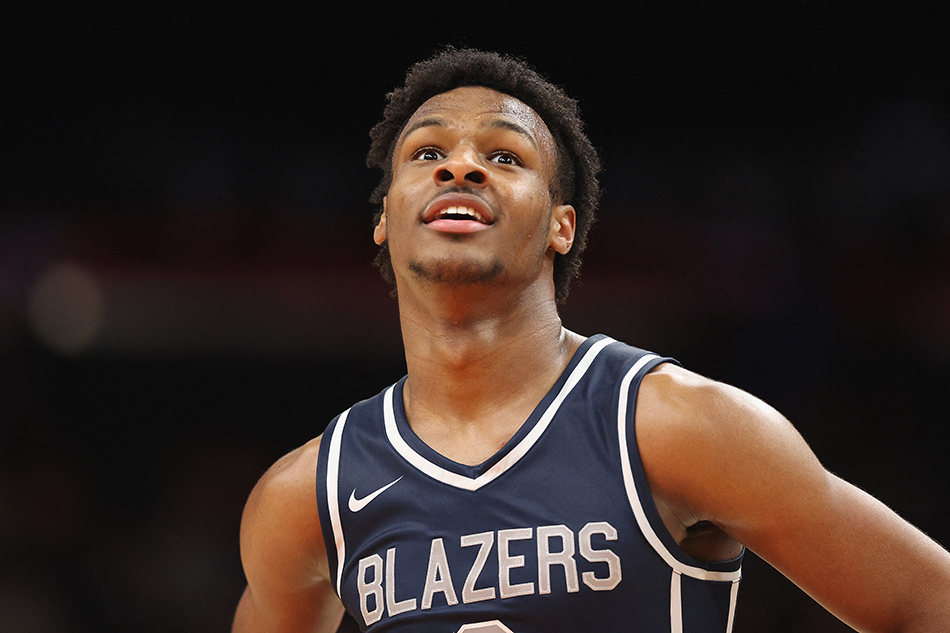 As the girlfriend of one of the most prominent young basketball talents and the son of an NBA icon, Peyton Gelfuso's life is likely to remain in the spotlight, and her relationship with Bronny will undoubtedly continue to attract media attention.
Also Read: An Insight Look Into Thomas Doherty's Girlfriend And Their Relationship
Know About Bronny James' Cardiac Arrest

In July 2023, a shocking incident sent ripples through the basketball world as news broke that Bronny James, the freshman basketball player at the University of Southern California (USC) and the son of NBA legend LeBron James, had experienced a cardiac arrest during a rigorous basketball training session. The incident unfolded on the USC campus, where Bronny was preparing for his collegiate basketball career.
Fortunately, the quick response of USC's medical staff played a pivotal role in ensuring Bronny received immediate treatment and was promptly transported to the hospital. After admission to the Intensive Care Unit, Bronny's condition eventually stabilized, and he was able to leave the hospital. His parents expressed heartfelt gratitude to USC for their swift and effective care during this harrowing ordeal.