Ben Shelton, the promising American professional tennis sensation, has been making waves in the tennis world with his remarkable achievements. Born on October 9, 2002, Shelton has risen through the ranks to earn a career-high ATP singles ranking of No. 35 as of May 8, 2023. His prowess on the court is not limited to singles, as he has also attained a career-high ATP doubles ranking of No. 159, showcasing his versatility and excellence in both disciplines.
While Ben Shelton's tennis career is undoubtedly impressive, there's more to this rising star's story. Beyond the tennis courts, Shelton has a notable presence in his personal life, particularly his relationship with his girlfriend, Anna Hall, a fellow athlete who has achieved remarkable success in the world of track and field. In this article, we delve into the intriguing aspects of Ben Shelton's relationship with Anna Hall, shedding light on their journey as a dynamic and supportive couple in the world of sports.
Meet Anna Hall, Ben Shelton's Girlfriend
Anna Hall, the 21-year-old girlfriend of rising tennis star Ben Shelton, is not just a supportive partner but a remarkable athlete in her own right. Born in Colorado, Anna has captured the hearts of many with her talent and resilience in the world of track and field.
Anna's journey from being a Georgia Bulldog to finding her athletic home with the Florida Gators is a testament to her dedication and ambition. She has been recognized as the U.S. Track & Field and Cross Country Coaches Association's Outdoor National Women's Field Athlete of the Year, a prestigious honor that speaks volumes about her prowess in her chosen field. In 2022 alone, she achieved the remarkable feat of making the All-SEC Indoor First Team and the All-SEC Outdoor Second Team.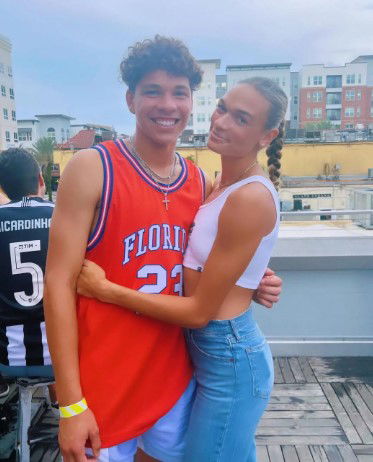 What truly sets Anna apart are her achievements in heptathlon and pentathlon events. Her two gold medals for the Gators in these categories in 2022 demonstrate her versatility and mastery of various disciplines within track and field. Her accomplishments extend beyond college sports, as she secured gold at the 2019 Pan American U20 Athletics Championships and a bronze at the 2022 World Athletics Championships while representing the U.S. National Team.
Despite her impressive track record, Anna Hall faced a significant setback during the 2021 U.S. Olympic Trials when a hurdle collision dashed her hopes of making it to the Tokyo Olympics and left her with a broken bone in her left foot. However, she rebounded in spectacular fashion in 2022, showcasing her resilience and determination.
Also Read: Who Is Iga Swiatek's Boyfriend? Is She Dating Anyone?
Inside Ben Shelton And Anna Hall's Relationship
Anna's relationship with Ben Shelton has been a source of support and strength for both athletes. They officially disclosed their relationship in November 2021, likely starting as college acquaintances due to their shared college experiences. The couple, while maintaining active Instagram profiles, tends to keep their personal moments private, likely due to the demanding and nomadic nature of their respective athletic careers.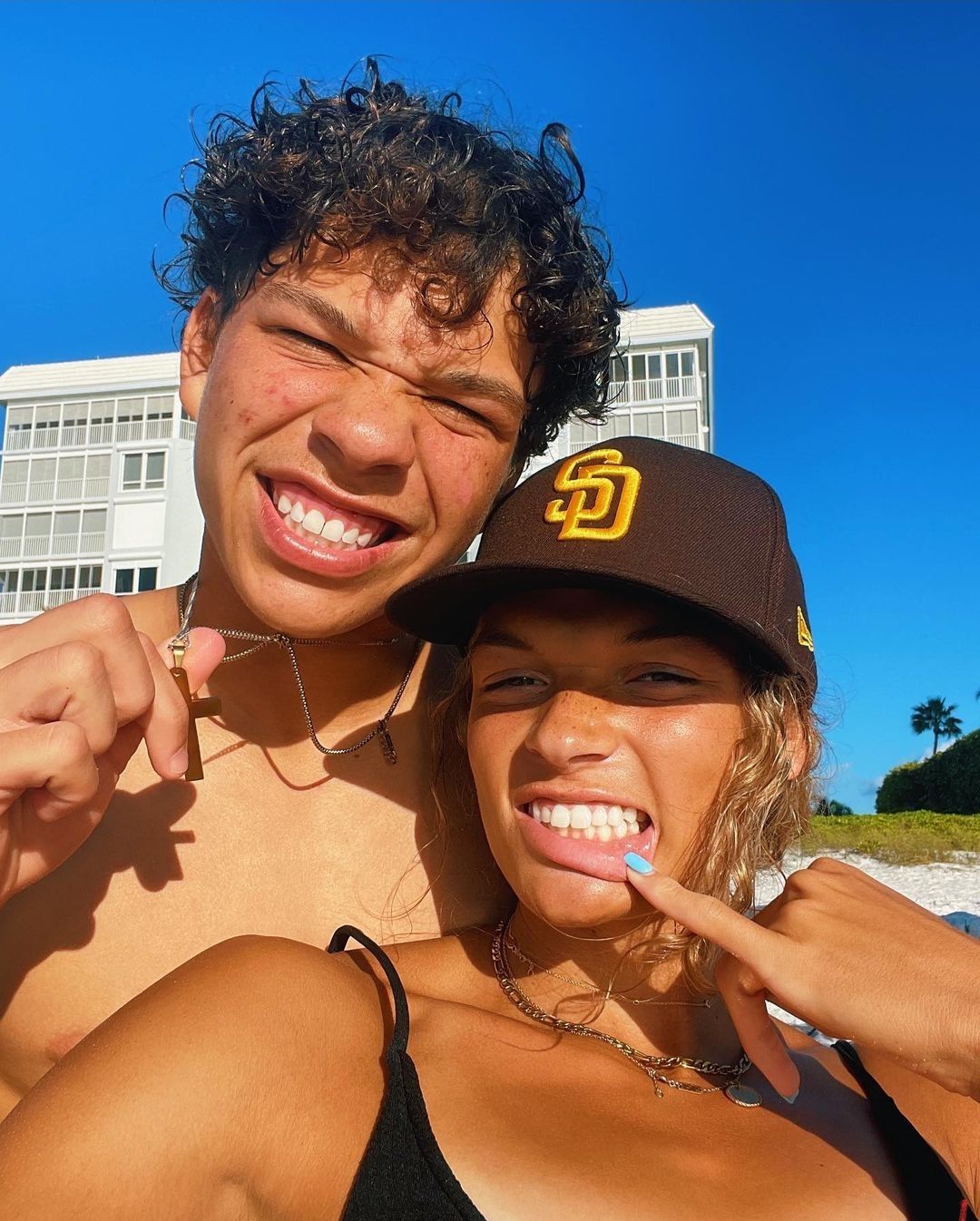 Also Read: Who Is Nancy Mace's Husband? Meet Her Fiance Patrick Bryant
Their relationship is characterized by mutual admiration and support. They frequently repost each other's achievements on their social media, showcasing their pride and love for one another. Anna's recent Instagram post celebrating Ben's win is a testament to the depth of their connection.
Anna Hall and Ben Shelton's relationship represents a union of two talented athletes who inspire and uplift each other on their journeys to greatness. With their dedication and love, they are undoubtedly a couple to watch as they continue to excel in their respective sports and navigate the challenges of the athletic world together.